71 Eagle Street,
Brisbane,
Australia
Level 36, Riparian Plaza
About Level 36, Riparian Plaza
Ideally located in Brisbane's financial district, with an inspiring riverside location, Riparian Plaza features a stunning fit-out with views to match - guaranteed to impress!
Designed by renowned architect Harry Seidler, this 53- storey multi award-winning building is Brisbane's most prestigious skyscraper.  Awards include: Overall Winner of the Rider Levett Bucknall / Property Council of Australia Award (2008), Winner of the Property Council of Australia Award for Mixed Use Development (2008), and RAIA National Award for Commercial Architecture (2007).
This architectural landmark was completed in 2005, and was Brisbane's first mixed-use elite high-rise development - consisting of office space, retail, accommodation, apartments and car parking.  
Standing at an impressive 250 meters, Riparian Plaza's diamond shape with both rounded corners and indented corners exude luxury; complimented by the polished granite that forms the tower's ground level.
The complex consists of 11 floors of car parking with 213 spaces accessible by an innovative double helix spiral ramp 10 metres above the mail lobby. There is also a magnificent 2 storey circular Plantroom structure.
The building's 45 degree orientation to the waterfront takes full advantage of views from all spaces, and offers unparalleled views of the Brisbane River with its iconic Story Bridge and city skyline.
It's also central to Brisbane's shopping, restaurants and cultural precincts and the finest waterside dining with award winning restaurants including Kingsley Steak, Madame Wu and Aria.
Building occupants include Clayton Utz, KPMG, along with many other impressive law firms and financial advisers.
A recreation space is on level 39 with spa, sauna, steam room, gym and BBQ area, complete with a second Plantroom above.
20 - 30 minutes by taxi from Brisbane Airport or 20 minutes via Air Train to Central station.
5-7 minute walk from Central Station.
2 minute walk from Eagle Street Pier.
5-7 minute walk from Central Station.
The Servcorp Difference
We know you will get value from our service, so your commitment can be as little as one month
Your phone number will be set up instantly, and you can manage how it is answered online or with our app
We only choose the best addresses, and we fit them out to an immaculate global standard. When you meet clients at our offices they will be impressed
We never use call centres, and all our team are well trained and presented. You can book their time for as little as ten minutes
You'll get access to market leading IT services
We are the only premium global provider, and your membership includes access to our network of 150 offices worldwide
How we help your business
We've done the hard work for you, so for your low monthly fee your business can take advantage of our investment in:
Finding the best building in each city 
Committing to the minimum lease agreement 
Fitting out the floor to 5-star quality, which costs on average US$1.5 million
Hiring and training the best team to support your business
Building a US$50 million IT infrastructure that allows you to take advantage of the global network
---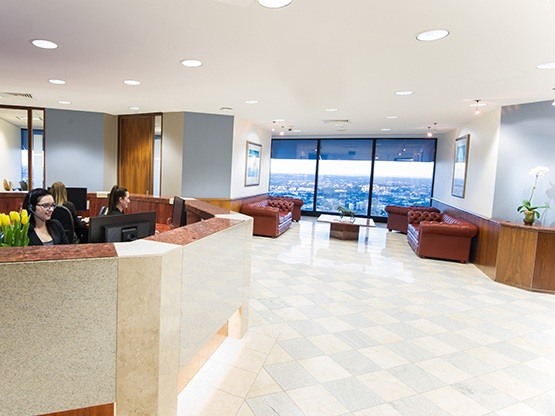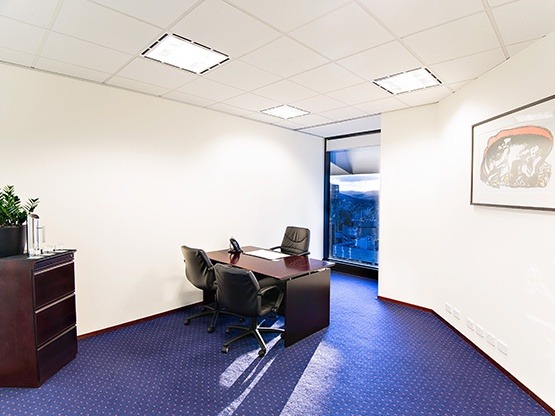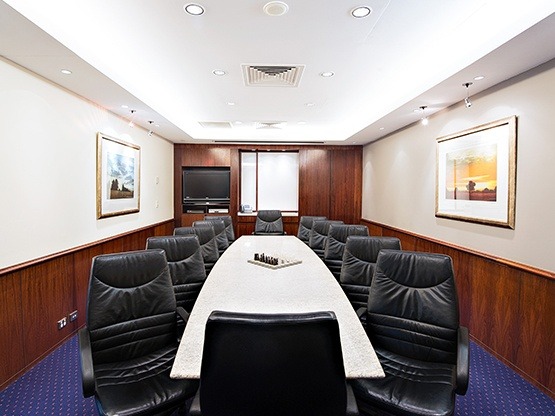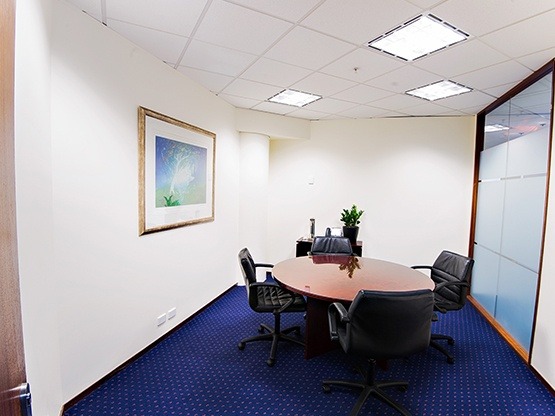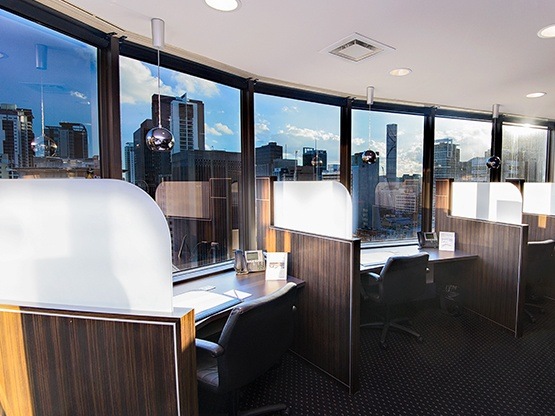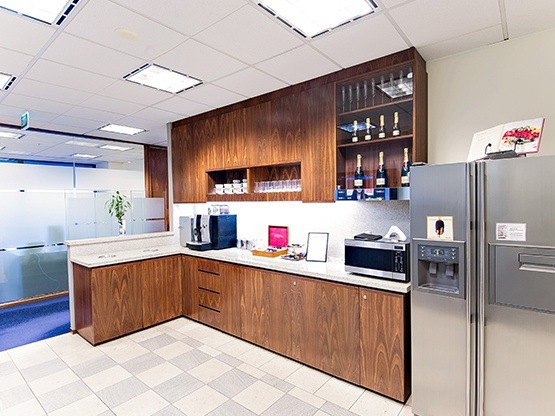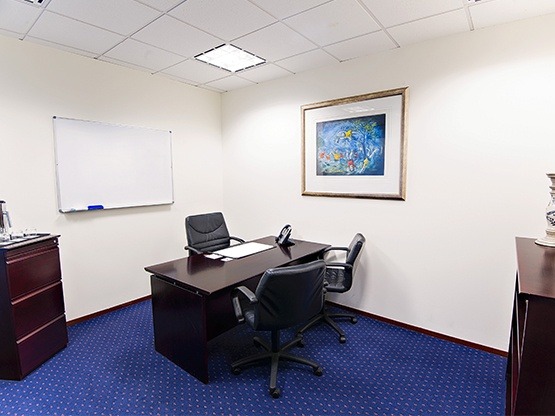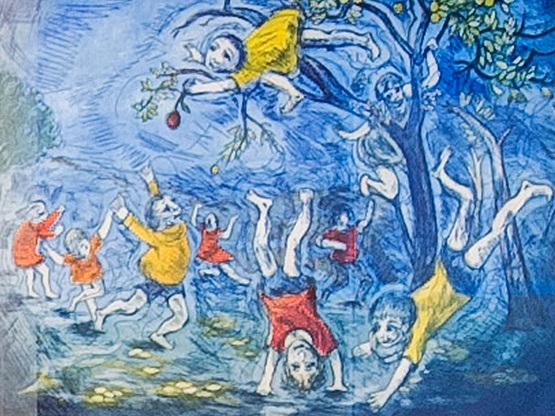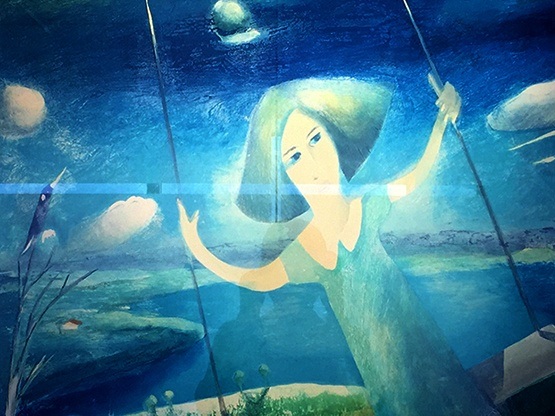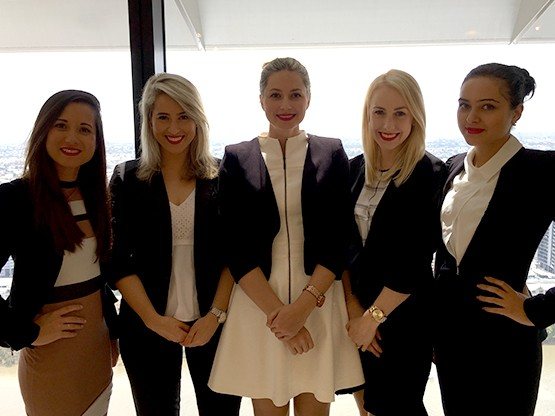 Our Office and Facilities
Servcorp offices are located on level 36 of Riparian Plaza.
Level 36 features original artwork by renowned Archibald Prize winning Australian artist Fred Cress and Melissa Egan who is represented mainly in corporate collections throughout Australia and overseas.
 Facilities include:
Spa, sauna, steam room, gym
BBQ area
1 x Boardroom (12 people)
1 x Meeting room with view (6 people)
1 x Meeting room (4 people)
1 x Day suites (1-3 people)
Professional coworking space, with 6 workstations
---
Riparian Plaza is located in Brisbane's financial district.  Tenants are only a short stroll to Brisbane's shopping and lifestyle precinct, Queen Street Mall.
Also just moments away are the City Botanical Gardens which is bordered by the Brisbane River, Parliament House and QUT's Garden Point campus. The location offers various multiple modes of public transport within close walking distance.
Within 5 minutes walking distance:
Major attractions including; City Botanical Gardens, Brisbane River, Parliament House and QUT's Garden Point campus
Brisbane's shopping and lifestyle precinct, Queen Street Mall
Finest waterside dining with award winning restaurants including Kingsley Steak, Madame Wu and Aria
Major Banks – NAB, Commonwealth, CUA, BOQ, Westpac, Citibank, Bank of China
Gyms
Post office, pharmacies and newsagents
Premium hotels and serviced apartments
At this location Servcorp offers:
---