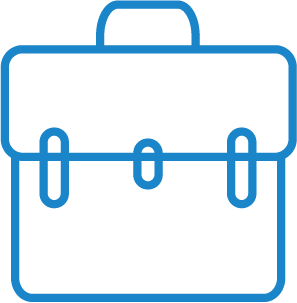 Business & Networking
Why Your Business Address Matters
Why Your Business Address Matters
In the business world, your street address says a lot about you.
The importance of location cannot be overstated. It plays a crucial role in first impressions: the better the address, the more credible and trustworthy your business will appear. 
However, the overheads of renting an office are considerable. This is why a Virtual Office is the perfect solution if you want to innovate, invent, grow and compete. With a Virtual Office you can enjoy the benefits of a professional, top-tier business address – while keeping your overheads low.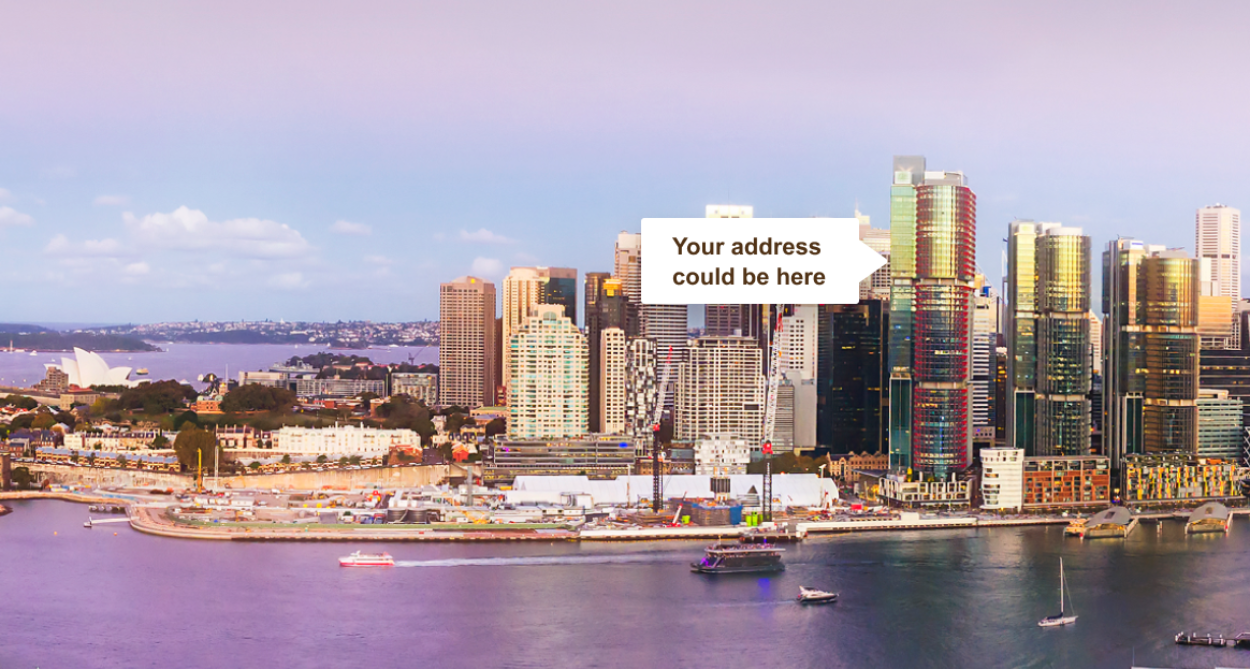 Let's take a closer look at how a Virtual Office can benefit your business:
Creates credibility, legitimacy and trust
Your business address counts for a lot more than you might realise. When new customers and trading partners visit your website for the first time, they want reassurance that they're dealing with a business that's trustworthy and reliable. A top-tier street address will automatically inspire confidence in you and your brand. 
It all comes down to your professional image. Although working from home is great for keeping overheads low, it's not advisable to use a residential address or PO Box as your business address. Quite simply, it lacks professionalism – which is the last thing you want when people are starting to gain awareness of your business.
In those crucial first moments when a new customer is conducting research, if the address of the business raises doubt about their credibility, they'll most likely move on and find a competitor with a more trustworthy profile. 
For sole traders hoping to provide services to larger corporations, most major organisations won't deal with you at all if you're operating from a residential address. Even if you're extremely good at what you do, it doesn't matter if you can't make a good first impression. 
The bottom line is: your reputation is everything. There's no sense in risking your professional image when Virtual Offices are so easy and affordable to run. 
Puts your business in the spotlight while you keep your personal privacy 
If you're operating out of your home office, it might be tempting to use your residential address as your business address. However, this can come at a cost. 
If you're renting, using your home address for business purposes might go against the terms of your tenancy agreement. This situation is best avoided as it can create messy legal issues.
Another reason why it isn't a great idea to list your home address on your business website and social media pages is because it could risk your personal security. This is particularly important to bear in mind if you have a family. Beyond simply keeping your home and work lives separate, a Virtual Office will spare your family from being bombarded by sales calls and junk mail – not to mention the more sinister possibility of strangers turning up on your doorstep!
With a Virtual Business Address, you can work from home and attend to the needs of your family while enjoying the benefits that come from having a premium, professional business address. This way, you can maintain flexibility while also keeping your private life protected. 
Reduced overheads and greater flexibility 
In these uncertain and changeable times, the ability to flex and pivot is essential for the success of your business. When businesses are able to quickly adapt to situations as they unfold, they are far more likely to come out on top. 
One of the greatest advantages of a Virtual Office Space is it gives your business the ultimate flexibility. It saves you from the heavy expense of renting office premises, along with all the other associated expenses such as power bills and internet plans. When you commit to renting a dedicated office space, all of your profits tend to get sucked into the cost of running the office. This is spare cash that you could be funnelling back into the business to fuel growth. 
Hiring your own administrative staff is also expensive. A Virtual Office, on the other hand, gives you access to professional office services such as a dedicated receptionist and IT support. Additionally, you can also hire meeting spaces for when you need to make a good impression with a new client. 
If you're just starting out in business and you need to keep your overheads low, it doesn't make sense to pay for things you don't need. The more logical choice is to take advantage of the flexibility that having a Virtual Office affords, while gaining access to Servcorp's quality professional services. This way you can completely focus on running your business at a profit. 
Work from home while having access to coworking spaces and business services
A Virtual Office gives you more than just a top-tier business address. It also gives you access to world-class coworking spaces and professional services. This saves you time and energy, while also making sure that your business creates a credible and trustworthy impression on customers and business partners. 
You also have the option of reserving a meeting room, so you don't have to meet with important clients at a noisy coffee shop or your home office. Additionally, you can also make use of coworking spaces on those days when you just need to get out of your house to focus solely on work. These spaces make it easy for you to meet with your team and work together on important projects. 
This really does give you the best of both worlds: the flexibility and low overheads of working from home, together with the access to all the services needed to keep your business running smoothly. 
Connect, collaborate and grow with Servcorp's Virtual Offices

Are you ready to create a solid business image and grow your enterprise with a Virtual Office? Contact a Servcorp representative today to find out more about how our Virtual Offices provide everything you need for a thriving and successful business.
Contact Us
If you've got any questions call us 1300 409 755 or fill in your information below and we'll get back to you shortly.