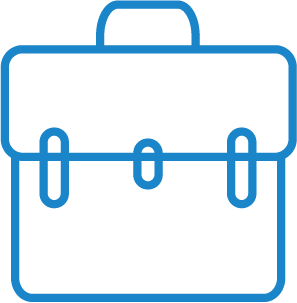 Business & Networking
10 Entrepreneurial Quotes to Put Away for a Rainy Day
Feel like you need a little pick me up to get you back on track with your business? Reading quotes from famous entrepreneurs is always good for a dose of inspiration when your mojo flags.
Even better, printing up a few posters of your favourite entrepreneurial quotes and strategically placing them around your office (or on the bathroom mirror for those who need a jolt in their personal life, too) can keep you super focused on being the very best you can be, each and every day.
Having successful mentors to look up to and gain inspiration from can help new or established businesses power through when times are challenging. Here are ten of the best business quotes to get you started. Which one will be your new favourite saying?


1. Steve Jobs is, without doubt, one of the 21st Century's most famous entrepreneurs. Apple's global success has transformed our world, mostly due to his laser focus on technological innovation. His dogged dedication to his ideal saved Apple from near bankruptcy in the late nineties and, at the time of his death in 2011, Jobs' net worth rose to $US7B. Here's what he had to say about being innovative:
 "Your time is limited, so don't waste it living someone else's life. Don't be trapped by dogma – which is living with the results of other people's thinking. Don't let the noise of other's opinions drown out your own inner voice. And most important, have the courage to follow your heart and intuition. They somehow already know what you truly want to become. Everything else is secondary."
—Steve Jobs, Apple


2. Sir Richard Branson. Best known for his company the Virgin Group, which holds over 400 different companies, and one of the greatest entrepreneurs the UK has ever produced.  In February 2021, Forbes listed Branson's estimated net worth at $US6.5B.
"You don't learn to walk by following rules.  You learn by doing, and by falling over."
 -Sir Richard Branson, Founder, The Virgin Group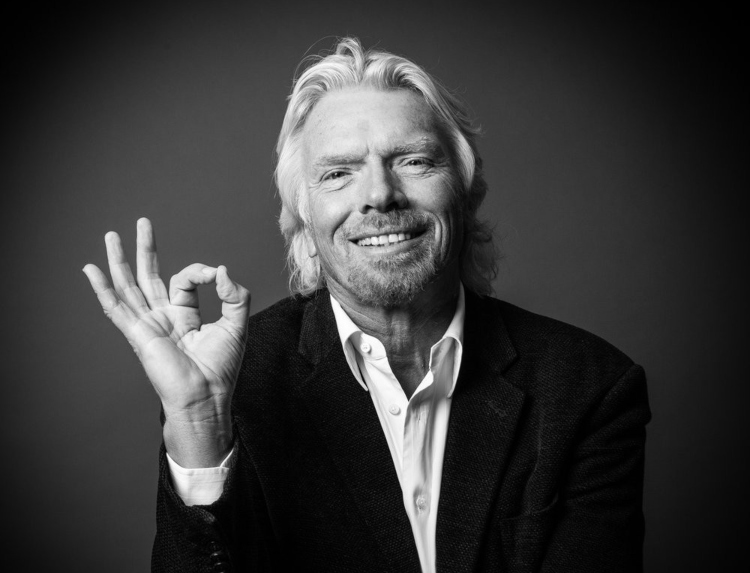 3. Tony Hsieh. At 24, Hsieh sold his Link Exchange to Microsoft for $US265M. In 2009, Amazon acquired his online shoe business, Zappos.com for $US1.2B. So, it's a safe bet he knows a thing or three about chasing a great idea and staying true to their calling.
"Chase the vision, not the money; the money will end up following you."

—Tony Hsieh, CEO, Zappos


4. Thomas Edison. A name synonymous with ingenuity (even his light bulb is the popular icon for great thinking), Edison has been described as America's greatest inventor. His brainwaves are an integral part of our contemporary world over 100 years since their invention, including electricity generation, mass communication, sound recording and motion pictures. His success was largely accredited to his perseverance and pursuit of perfection.
"I have not failed. I've just found 10,000 ways that won't work."

—Thomas Edison


5. Yvon Chouinard is an American rock climber, environmentalist, and outdoor industry billionaire businessman. His $US1.2B company, Patagonia, is renowned worldwide for its environmental focus.
"How you climb a mountain is more important than reaching the top."
—Yvon Chouinard, Founder, Patagonia


6. Brian Chesky co-founded Airbnb in 2007 by purchasing three air mattresses and marketing this an "Airbed and Breakfast" for conference guests attendees to help pay his rent. His personal net worth is now $US4.1B. Enough said.
"If we tried to think of a good idea, we wouldn't have been able to think of a good idea. You just have to find the solution for a problem in your own life." 
—Brian Chesky, Airbnb


7. Hootsuite is one of the most widely social media management, created by Ryan Holmes in 2008. It now has more than 16 million users in over 175 countries.
"When in doubt, bootstrap. Using your own personal resources is the easiest way to start a business. You don't have to convince investors about the merits of your idea. You just have to convince yourself." 
—Ryan Holmes, Co-founder of Hootsuite


8. Canva has revolutionised graphic design for small businesses and creatives by automating design tools on a web platform anyone can use for free. It's so useful, it's been able to double its valuation to $6B in the last year alone and now has over 20 million users across 190 countries.
"If you can offer a free tier that provides a lot of value, it will naturally help your product to spread much more rapidly."  
—Melanie Perkins, Co-founder of Canva 


9. Jeff Bezos is an internet entrepreneur, industrialist, media owner and investor best know as the founder of Amazon. He was the first centi-billionaire on the Forbes wealth index and the first person in history to have a net worth exceeding $US200B.
"Because, you know, resilience - if you think of it in terms of the Gold Rush, then you'd be pretty depressed right now because the last nuggets of gold would be gone. But the good thing is, with innovation, there isn't a last nugget. Every new thing creates two new questions and two new opportunities."
- Jeff Bezos, Amazon


10. Finally, a pithy business quote from the most famous entrepreneur of all:
"If you don't have big dreams and goals, you'll end up working from someone that does."
- Unknown


These business quotes suggest that, sometimes, all you need to get out of a slump or push through the hard times is a little advice from the world's famous entrepreneurs.
If you need a little extra inspiration, Servcorp can help. Our coworking spaces are purpose-built to incubate great ideas and support growing start-ups and SME businesses alike to do their best work every day. We make it easier and more affordable to get your business off the ground and running at optimum speed. Who knows, you may be adding your own famous entrepreneurial business quote to the above list in the near future!
Contact Us
If you've got any questions call us 1300 409 755 or fill in your information below and we'll get back to you shortly.