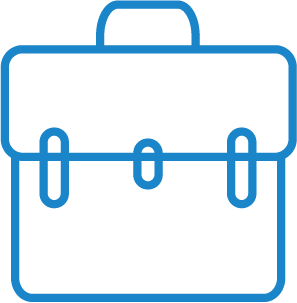 Business & Networking
How to start a successful small business during a pandemic
Has COVID hindered the launch of your new start-up? You're not alone. Here's 10 pandemic-friendly small business advice & tips to make the most of an impossible situation.
You might be a long-aspiring entrepreneur who's worked up the guts to open your first business. Or you might have just fallen into the role of small business owner naturally. Whatever your situation may be, you've taken the plunge in starting your own business. Congratulations—that takes courage and determination!
Unfortunately, after all that time building confidence, skills, and money required to get your own small business up and running, the new government restrictions on business operations might seem like a slap in the face.
But, just because COVID-19 is the end of your social life doesn't mean it's the end of your brand-new business!
Starting a new small business at the best of times comes with a great deal of uncertainty. Doing so throughout a pandemic makes the task even more daunting than it needs to be. Not to worry – no-one new to small business would know the way through these extra-murky waters alone.
Although these tips are aimed at those new to small business, the circumstances brought about by 2020 are new to everyone. This small business advice will help even the most seasoned of entrepreneurs to work through such uncertain times.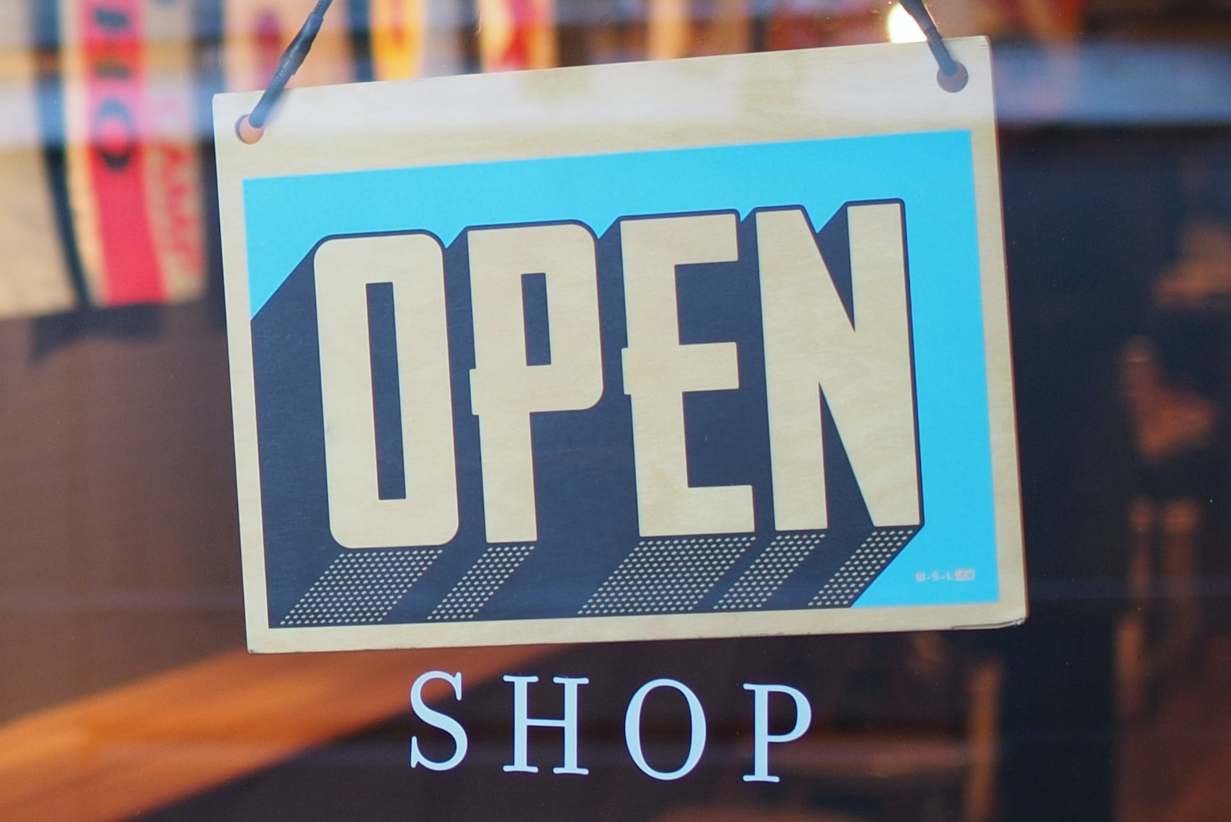 Follow this checklist to make sure the rise of COVID-19 doesn't spell the end of your small business.
1. Stay up-to-date with government changes.
Make sure you're following the new government rules and regulations as they roll out. Although these changes are frequent, it's important for your small business' image and functionality that you adhere to these changes.
On a more positive note, there are also many government initiatives and grants that can help with small business finance. These are available for limited periods only, so keep an eye out for deadlines and updates!
2. Keep organised and think forward. 
Try not to get caught up in all the negativity brought by the pandemic. Instead, focus your creative energies on what's going to come afterward. If you think of something you'd love to bring to your small business, but it's impossible to do so for the time being – write it down. The time will come, and when it does, you'll be ready.
3. Learn to compromise.
Sure, your new small business probably doesn't match your vision for it right now. Of course this can be frustrating and difficult to accept, but it's important to remember this is happening to many others in your position and you're not to blame.
4. Use this time to network.
Build a name for your small business brand in the community during this time. Although it might not feel like it, remember – you're not alone. Everyone (even your competitors) are finding their way through this together. Take advantage of the currently even playing field and create bonds and networks that will likely last far longer than the pandemic.
A great way to find new contacts within your local industry is to join small business communities on social media, such as on Facebook and LinkedIn. If you're looking for something casual and friendly, Facebook entrepreneurship groups are the way to go. If more professional connections are what you're after, have a look at the LinkedIn groups that are most relevant to you.
There's plenty of small business advice to be had from those who've already walked the talk. Try following business hashtags relevant to your industry to find who's making noise about topics that interest you in social media groups.
Shift your focus and think about these challenging times as a chance to build your business prowess. The ability to adapt and be flexible is a great skill to have at the best of times. Learn to compromise and conform to your environment while remaining true to your mission.
Try following business hashtags relevant to your industry to find who's making noise about topics that interest you in social media groups.
When you join our Servcorp community, you'll also meet a wide range of business owners who are focused on growth, just like you. Expand your networks, make valuable connections, find suppliers, partner up for mutual advantage, or just chat with someone who's on the same journey as you—it's all possible within the Servcorp platform.
5. Remain positive.
It may seem like the most clichéd advice ever, but it's a mantra because it works. Having a positive mindset will keep you calm and focused, and these attitudes will flow through to your business.
Negative thinking may arise more easily during the lockdown and social isolation for most, especially when you're not seeing your small business finances flowing as freely as you'd like them to. Take more time to focus on yourself, even if it means cutting down the scale of your business for now. Cut costs where you can, and recharge to stay motivated for post-pandemic operations.
6. Build your online presence.
As a start-up, you might not have had the resources to build your online presence. Now's the perfect time to find your voice, create an image and generate brilliant content.
If you don't already have a website for your small business—make one. Wix has a great user-friendly platform to get started on. Start some social media accounts for your business—think of it as free marketing! Instagram, Facebook, and LinkedIn are great places to start, but decide what works best for your brand.
Whatever your small business' identity may be—make sure to establish it with your online voice. Viewers can start to get to know you before they even set foot in-store.
7. Stay calm.
The ebb and flow of demand is a natural part of business, and you've been thrown in the deep end. Your small business will undoubtedly have a downturn during the pandemic. Don't panic! This is happening to everyone, and things won't always be this way—it's important to keep a level head and keep moving forward.
8. Promote safety within your community.
Develop good health practices during the pandemic and show your customer base much how you care. Follow the government guidelines and recommendations regarding current hygiene, in-store level management and social distancing.
Don't forget to lead by example! Remember, your health and safety are also important because, without you, there's no small business to continue running.
9. Learn something new.
We've all got that long-running 'to-do' list at the back of our minds that we never seem to find the time for. If you're not spending as much time actually doing business as you thought, use this time to learn something new instead.
Think about that special something you've always wanted to work on, and dive right in! Focus on those areas you've been neglecting. It could be reading a book, picking up a musical instrument, or learning a new program or language. Chances are you can find a way to incorporate or transfer the knowledge of this new-found skill into your budding business when things are back up and running.
10. Support your local community.
Donate your time to good causes to build rapport with the clients of your future. If you find yourself with the time to volunteer, that's a great way to simultaneously help those that are less fortunate and network at the same time.
If you have too much stock on your hands that's nearing the end of its shelf life, donate it to a cause close to home and spread your brand. The community might not be in a position to support your business in return at the moment, but they won't forget your charity in the future.
If you take just one point away from this article, it's to stay positive! It might seem a little obvious, but sometimes you have to get back to the basics in order to build. There's no doubt that, whatever the future holds for you and your small business, there will be ups as well as downs.
Your attitude throughout the hard times—such as a pandemic—is what will define your business's identity and success. Make it a happy one.
Give your new business the best chance it's got with Servcorp's Virtual Office services. We are offering a free, no-obligation first month, so you can see if it's the right fit for you!
Contact Us
If you've got any questions call us 1300 409 755 or fill in your information below and we'll get back to you shortly.