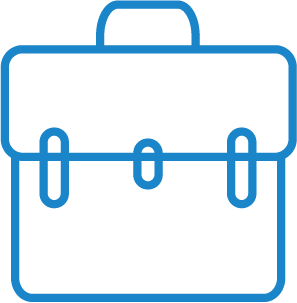 Business & Networking
Winners in Business Pivot, Grow and Shrink: Evolve with a Flexible Workspace
Just as elite athletes need to maintain flexibility to stay on top of their game, business owners need to be highly responsive and agile in order to win. 
The challenges of navigating through a global pandemic have been considerable, but one positive outcome for everyone is that flexible working arrangements have become the norm. 
Remote working and hybrid work solutions are here to stay. The great news is that not only does this give managers and employees more options, but it has also actually been shown to boost productivity while enabling businesses to thrive.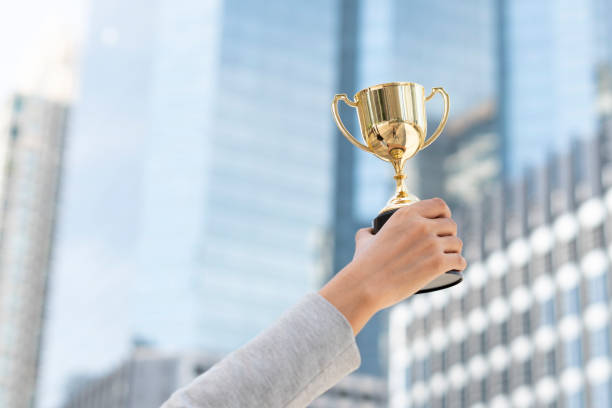 Is a Flexible Workspace solution suitable for your business? Let's assess the benefits:
Grow or retract as your business pivots, evolves and changes
One of the simplest ways to maintain flexibility in business is to implement a Flexible Workspace arrangement rather than leasing an office. Renting a private office is expensive, plus it comes with the added costs of utility bills and IT expenses. It just doesn't make sense to pay high rent for an office when a Flexible Workspace – such as Servcorp's Remote Teams Package – makes it so easy to connect, collaborate and grow.
With a Flexible Office Space, you can pay for what you need today and then expand or contract tomorrow, depending on how your requirements change. For a small monthly fee, you will gain access to a coworking space in a central serviced office, meeting rooms, a dedicated receptionist and local IT support. 
Paying for space only when it's needed is one of the most powerful tools you can have in business. It drastically lowers costs while giving your employees the benefits of working from home, combined with the option to attend a coworking space when needed.
Put simply: it's the best of both worlds. Your employees will enjoy the flexible working conditions, and your business partners will appreciate the freedom to expand or shrink the business as required.
Create space and time to spend on deep tasks with a client-facing receptionist
Your Servcorp Flexible Workspace will come with a dedicated receptionist, providing a professional first point of contact for your business. This creates a positive first impression, plus it frees you up to focus on important tasks. 
If you're working from home while raising a family, a dedicated receptionist will make it possible for you to attend to family matters like picking the kids up from school. You won't need to worry about missing an important call, plus you won't be interrupted throughout the day by annoying junk callers. 
With Servcorp's Remote Teams Package, your business will receive its own phone system with up to 10 unique numbers. Each of your team members will get their own direct line, and the lead number will be answered by a receptionist (or a team leader). This service is powered by an app that can be easily installed on team members' mobiles.
Outsource the tasks you'd rather not do
Not only is reception taken care of, but a Flexible Office Space gives you access to equipment such as printers, photocopiers and coffee machines.
The convenience of this service cannot be overstated. Printers and photocopiers are expensive to buy and maintain, plus they can take up time that would be better spent on growing your business. 
You won't need to worry about organising office cleaning services either, plus you'll save money that would otherwise go towards internet and electricity bills. Even better, you won't need to waste time with office maintenance or building repairs. 
Coworking spaces provide all the convenience and professionalism of an office, without any of the headaches. 
A better balance for you and your team
A recent survey into Workplace Trends showed that the overwhelming majority of workers want to be able to work from home with the option of coming into the office when needed. 
Flexible workplace arrangements benefit everyone – it allows employees who have kids to get their work done around their family commitments, and it also increases employee satisfaction. When you treat your team like adults, they will return the favour by making sure jobs get done on time, to a high standard. 
A Flexible Workspace is preferable to working remotely all the time because sometimes you need to get out of the house to concentrate on work. Coworking spaces give your team opportunities to meet and work alongside each other.
Another advantage is you will be working alongside a varied assortment of entrepreneurs and professionals, which creates valuable networking opportunities. Servcorp's coworking spaces are located in business hubs which are bustling hives of ideas and energy. In the past, a small business owner would struggle to rent office space in the CBD, but now you can use a Flexible Office Space to place your business and your team at the centre of the action. 
Use meeting rooms as needed
When you have a fixed-term lease on an office, most likely you'll be paying for a meeting room that only occasionally gets used. A better option is to opt for a Flexible Workspace which allows access to a meeting room when you need it. 
Impressions count, and by conducting meetings at a top-tier address, you'll be projecting the image of a winner. Not only are Servcorp's meeting rooms located in central, upmarket locations, they also give you access to high-speed wi-fi, as well as coffee facilities and printers. 
Innovate, invent, grow and compete with a Servcorp Flexible Workspace 
Contact us today to find out more about Servcorp's Flexible Workspace solutions. No matter what your requirements, we can tailor a package to suit your needs. We have Virtual Offices to suit sole traders, and a Remote Teams Package for teams of up to 10 remote workers. 
It's time to ditch your old ways of working and embrace the exciting possibilities that flexible workplace solutions can bring.
Contact Us
If you've got any questions call us 1300 409 755 or fill in your information below and we'll get back to you shortly.